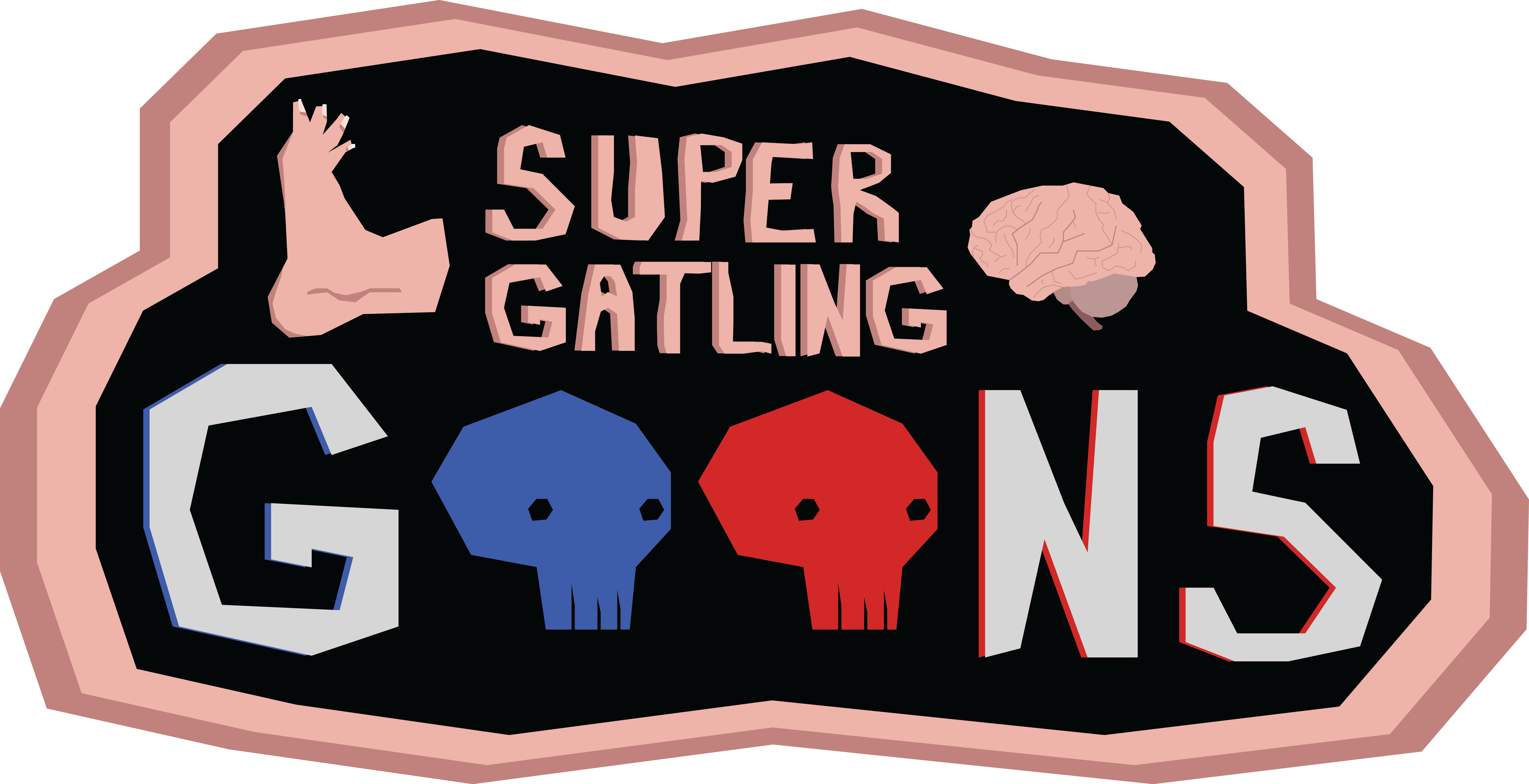 Super Gatling Goons
A downloadable game for Windows
Super Gatling Goons is a top-down co-op shooter, where the players are tied together and stuck in a weird gangster purgatory. Face off against hordes of bizarre creatures and persevere in a pitched battle against a demonic hat!
Features:
Chaotic co-op gameplay! Players must truly work together - one player holds the gun, while the other fires it

Stick together! You are tethered to your partner and must navigate levels without getting stuck or dragging your friend into an abyss

Weird puzzles! Shoot targets, walk over tiles, and wrap the tether around poles in the right order to progress

Blast spooky stuff! Purgatory is full of weird creatures to shoot, such as slime zombies and spookurity guards

A boss fight! Face off against a multi-phase boss that will test your abilities as a team
The game requires two players and two controllers to play.

Or for the truly hardcore (or octopuses), one player with two controllers.